NOW WITH DAILY DATA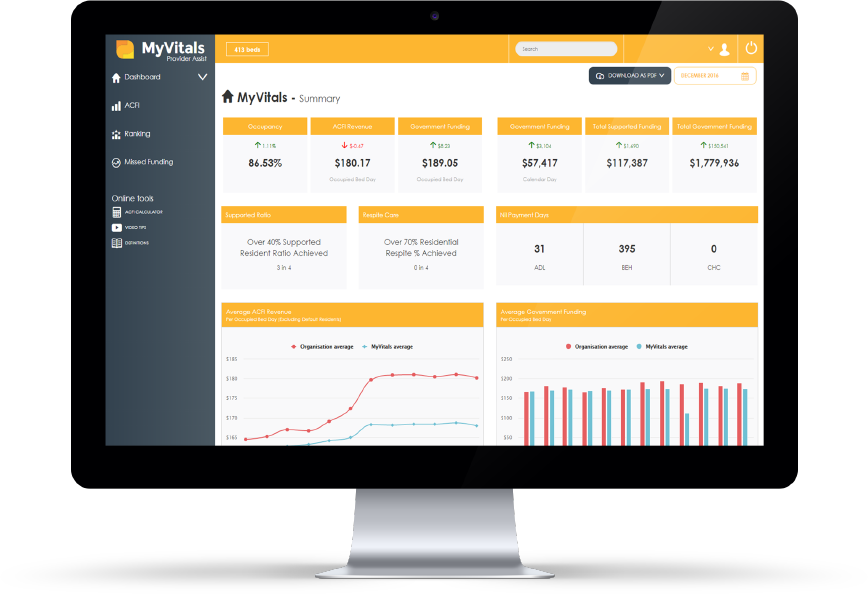 INTRODUCING
MYVITALS ONLINE!
We're excited to announce the arrival of our new online MyVitals platform! Be among the first to use our
Remarkable new online platform which has plenty of new features – and best of all, it's still 100% free!
MyVitals is our fully-automated reporting and benchmarking system to assist with your claiming. It provides your organisation with visibility
into current and potential income and most importantly, it provides actionable data you can use to make facility transforming decisions.
MYVITALS BENEFITS
Fully Automated

Once you connect to MyVitals it provides powerful operational insights for every level of your organisation - at the click of a button.

Actionable Data

Easily identify and take pro-active actions to improve income and measure their impact over time.

Compare

Compare your facility's performance to relevant industry benchmarks.