Try our free ACFI Calculator
Our ACFI calculator has had a makeover!
Using our ACFI calculator couldn't be easier.  Simply register and then select your rating for each ACFI question.


Features:
Compare current funding against projected funding.
Use the calculator to help you make your ACFI workflow decisions.
Save your calculations to return to later as new information is available.
Export one or more calculations as an excel sheet or PDF.
Be reminded with important alerts including when your projected claim requires a diagnosis.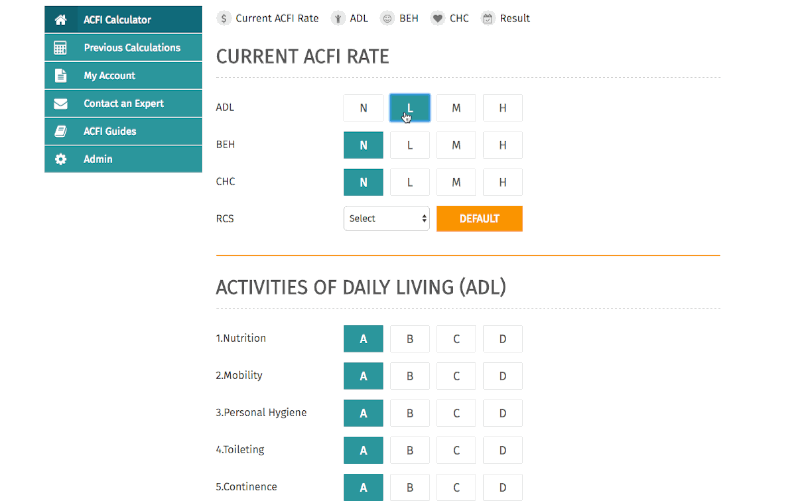 The results can be exported as an excel sheet or PDF, or emailed to your registered email address.
Provider Assist is at hand if you have any suggestions or questions regarding the calculator or your ACFI funding.
Contact us on +1300 419 119 to speak to our customer support team, or email your query to team@providerassist.com.au.
Join the conversation and share your thoughts below