ACFI CHANGES: THE MYTHS VS FACTS
There's been a lot of discussion and speculation recently about potential changes to ACFI and the introduction of a new funding tool. As always, we've made the complex simple and have provided a breakdown below of both the myths and facts.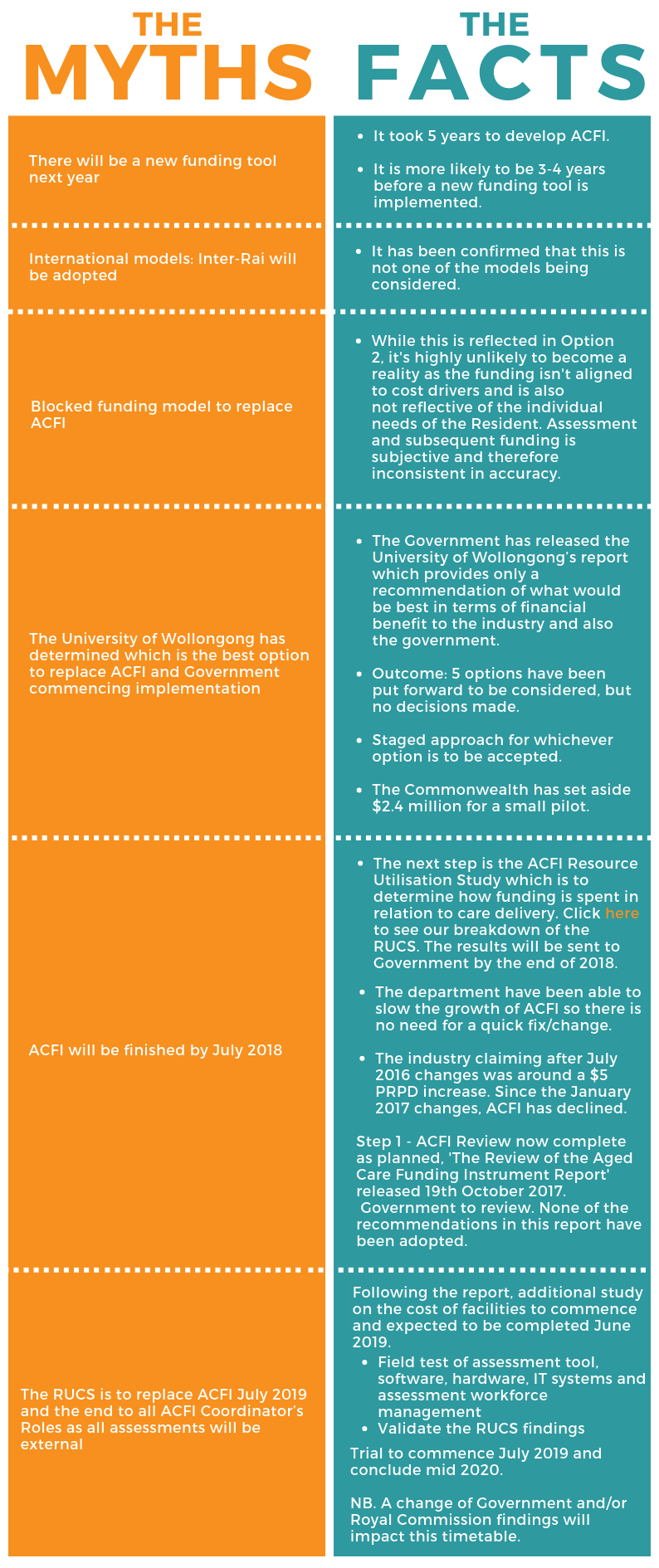 If you have questions and would like to speak to one of our ACFI experts, call us on 1300 419 119 or email team@providerassist.com.au.
Join the conversation and share your thoughts below