While we're still waiting on the final (but significant) pieces of AN-ACC to be released, some more pieces of the puzzle have been released with the 2022-23 Federal Budget and alongside it.
AN-ACC Starting Price = $216.80
What does the Starting Price include?
LASA has confirmed the Department's response:
This price represents the cost of a standard day of care and incorporates the following funding elements that will be distributed through the AN-ACC funding model:
Current ACFI basic subsidy funding, including indexation on 1 July 2022.
Homeless supplement and viability supplement, including indexation on 1 July 2022.
The $3.2 billion $10 per resident per day 2021 Basic Daily Fee supplement.
The $3.9 billion care minutes funding uplift, from 1 October 2022.
How does the Starting Price impact AN-ACC Funding?
We have more information on the Starting Price and the NWAU (plus a great deal more information) in our AN-ACC FAQs article.
Stop Loss Measures
It was previously confirmed in a Department of Health Webinar on the Aged Care Reforms that the proposed Stop-Loss Measures that were recommended in the Resource Utilisation Classification study have not been approved. This decision was explained by Dr Nick Hartland (First Assistant Secretary for the In Home Aged Care Division) that as AN-ACC would be introduced at the same time at the $3.9B increase in care minutes, along with a Transition Fund, that a Stop-Loss mechanism would no longer be necessary.
However, as confirmed by LASA and the email communication sent to the sector on Budget night, but not included as a Budget measure, stated that it will ensure no facility will receive less funding in the first 2 years of AN-ACC compared to their current funding. We will seek confirmation of this.
How we can help!
PA has tonnes of free resources to help you feel prepared for all of this change, including: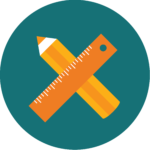 AN-ACC Education
Don't know where to start, what information has been released, or what you should be doing right now?
Click here to book in a complimentary Education Session for you or your team.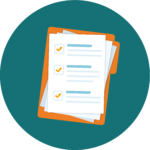 AN-ACC Analysis Report
Not sure how to prepare for AN-ACC? Speak to us about how to get ahead of the transition and analyse the impact.Click here!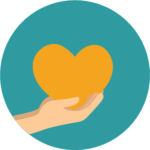 Allied Health Analysis
Need to transition your Pain Management Program and Allied Health Treatment Program seamlessly for an AN-ACC world?
Click here to get your Resource Allocation Strategy Analysis Report.
The above PA Solutions are all complimentary.
Looking for a little bit of 'all of the above'? Get in touch here or reach out to us on 1300 419 119.

Other Key Budget Announcements
Most of Aged Care Spending was released under Outcome 3 -Ageing and Aged Care. A link can be found here. 
Overview of spending announced