INDUSTRY UPDATE – OCTOBER
If you thought Aged Care was going to have a quiet month in October, you thought wrong! Another month full of many of the same things we saw last month, with a few bonuses: everyone loves a report, talk of Consumer Directed Care, some more bad press and some excellent new initiatives.
SURPRISE! MORE REPORTS!
All things ACFI – More Proposals Released
Another report on proposed changes to the funding tool was released this month! Applied Aged Care Solutions released their Government Commissioned Report 'Review of the Aged Care Funding Instrument', in which they have proposed modifications to ACFI to ensure that it can be a more sustainable and predictable model of funding. This will help the Government in budgeting and forecasting which is vital to ensure sustainability of Government Funding for Aged Care. Their proposed reformed ACFI tool is called the R-ACFI – no it is not the pirate version of ACFI, it is the Revised-ACFI.
If you're interested in reading the reports you can find them here – mind you, the summary is less of a summary and more of a novel at over 60 pages!
Again, like the "Tune Review" these are just proposals and at this stage the Government has not committed to any changes. We're also still a long way off before a new funding tool is introduced! For more information please see our update on the Proposed Pirate ACFI here.
UNANNOUNCED AUDITS FOR ACCREDITATION
In response to the quality issues at Oakden Older Persons Mental Health Service the Government ordered a 'Review of National Aged Care Quality Regulatory Processes', hefty title and a hefty report! In case you missed the media coverage of Oakden, you can find an article that presents the issues here.
This report aimed to uncover:
Why the regulatory process failed to identify the continued quality issues at Oakden.
How the process can be improved to ensure that these issues do not happen again.
The report has prompted Minister Ken Wyatt to announce on the 25th of October that the Government will be moving to implement unannounced audits for re-accreditation, as recommended in the report. However, initial accreditation audits will still be conducted in consultation with the Provider.
CONSUMER DIRECTED CARE IN RESIDENTIAL CARE, HOW WILL IT WORK?
When a panel at the LASA National Congress was asked about what Consumer Directed Care (CDC) would look like in Residential Care there was some great discussion about the complexity of implementation. Home Care has made some great strides towards achieving the goal of CDC but as David Tune (FAMOUS IN AGED CARE! You may remember him from "the Tune Review" we wrote about last month) stated CDC for Residential Care is a "different kettle of fish". Why we're putting fish in kettles though is the real question?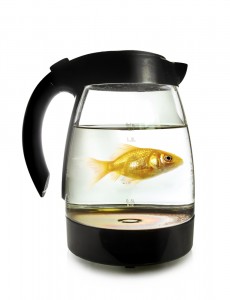 On a more serious note, in 2015 we posed some questions around CDC and what we think required further investigation and research, which you can find here. There has been some great research and studies about CDC in Residential Care that have been released since then showing promising results, but education for consumers will be a key issue the industry will need to focus on in implementing more choice.
READERS RESPOND TO NEGATIVE AGED CARE PUBLICITY
There's been some more bad press going on since last month – the series continues! Following the four-part series we covered last month there was an article covering reader's responses. These included both positive and negative stories about reader's experiences of the Aged Care system. You can find the article here.
NEW INITIATIVES!
I'm sure we've all heard the buzz words flying around the Aged Care industry at the moment! One that is hot on the lips of everyone – Innovation! LASA have launched an initiative that supports, you may be able to guess, innovation. They launched their innovAGEING (we see what they did there!) network at their National Congress. It aims to support collaboration across the industry to foster a community of innovation that is more consumer-centric. We think anything that can help the industry improve the delivery of care and services to Older Australians is excellent! Check it out here.
KELLY FAWCETT – INDUSTRY & ECONOMIC SPECIALIST


Author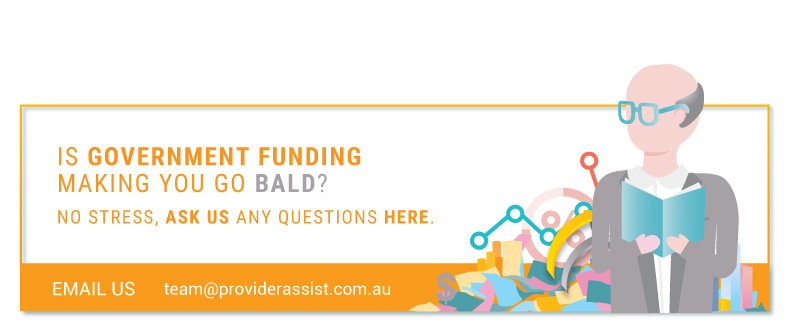 Join the conversation and share your thoughts below