INDUSTRY UPDATE – SEPTEMBER
Every month there is plenty that goes on in our industry whether it be in parliament, the news and beyond – it can be hard to keep up! Bills being introduced, passed, changes, proposed changes and more. To make things a bit easier, each month we'll be giving you the low down on what's been going on to help you keep up to date.

Phew! Wow, September was a big month in the Aged Care industry! Reports galore, a LOT of negative publicity and as a result Senators proposing staff-to-care ratios. Of course we can't cover everything, but let's walk through a few of the hot topics that you may be interested in!
REPORT MANIA
The Aged Care Legislated Review (or as it is more fondly known "The Tune Review" – a nod to the man who created it, David Tune) posed a few big change recommendations to the Government (there's no plans to implement any of these at this point). There's heaps in there, but we've pulled out a few really interesting ones to summarise for you!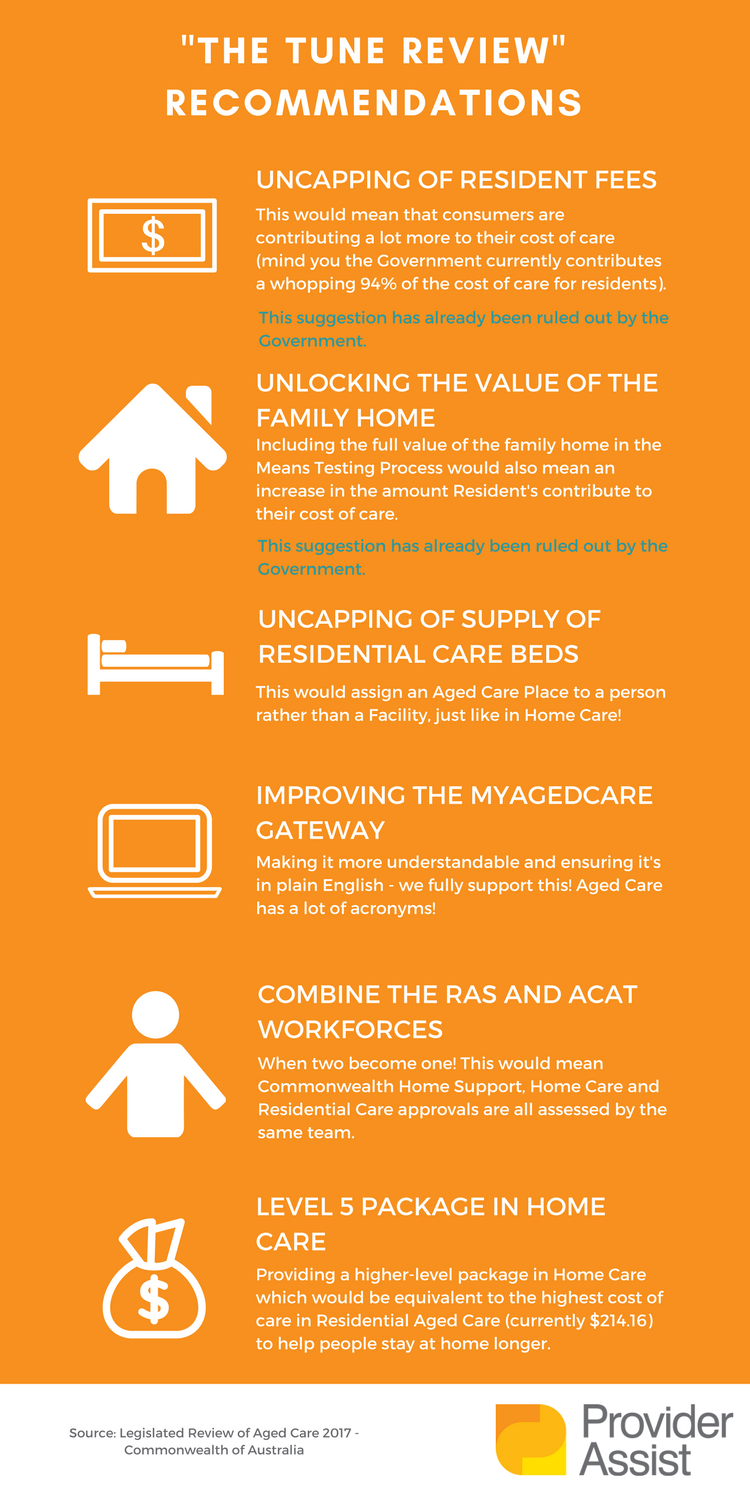 The Government Response to 'The Tune Review'
The Coalition Government have already ruled out the first two suggestions we listed above, unlocking the value of the family home and uncapping resident fees. Unfortunately, when the Government is calling for more of Aged Care to be privately funded a decision like this doesn't help that goal being realised.
Check out the Government's media release here.
You can find Provider Assist's submission to the Aged Care Legislated Review here.
If you're interested in giving the report a read you can find it here, not for the faint hearted or those who prefer a novella to a novel.
CRITICISMS OF AGED CARE
Unfortunately, the industry has received a bit more bad press of late, with quality of care issues in a few Aged Care Facilities across Australia. Throughout the article series there are also some incorrect and misleading statements regarding the proportion of for-profit providers in the industry, the number of beds set aside for those who can't afford to pay and financial trends in the industry.
We believe that Aged Care providers strive to provide the care, dignity and quality of life that older Australians deserve, so these articles are not representative of the industry as a whole. The articles do, however, raise a good point about focusing on quality of care and measuring care outcomes effectively! A comprehensive and holistic care assessment makes a big difference in ensuring that the right care is being provided.
You can find a few of these articles below if you're interested:
You can also find StewartBrown's response to their article series here (StewartBrown's financial performance survey for Aged Care was referenced in the article series). As we've stated above some of the information was incorrect or misleading, so understandably StewartBrown wanted to clarify a few things).
THE LOW DOWN ON THE GOVERNMENT SITUATION
Minimum Staff-to-Resident Ratio
Senator Derryn Hinch tried his hand at introducing a bill to mandate a minimum staff-to-resident ratio. If successful it would legally require Aged Care Facilities to have a minimum number of staff working based on the number of Residents, and the type and level of care they are being provided. Again, loving the sentiment Hinchy, but instead we would recommend measuring care outcomes more effectively and reporting on those to ensure that Remarkable quality of care is provided Australia-wide.
That's it for now, check back in next month to see what happens next!
KELLY FAWCETT – INDUSTRY & ECONOMIC SPECIALIST


Author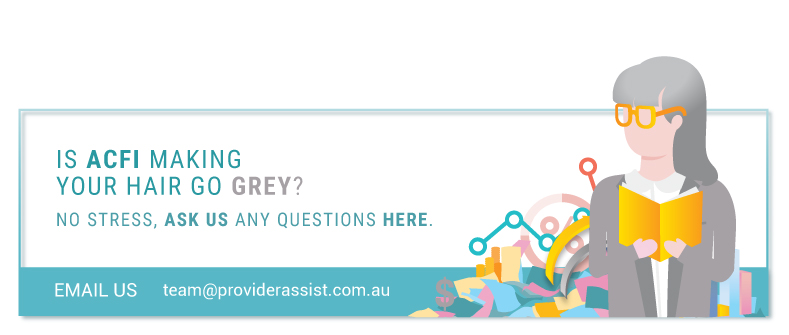 Join the conversation and share your thoughts below