Welcome to our second ever AN-ACC rates article!
For all other new rates of payment from 1 July 2023 or for any Aged Care Subsidies and Supplements, you can visit the Department of Health and Aged Care website here.
Let's dive into the 2023-24 AN-ACC Rates!
AN-ACC Starting Price (AN-ACC National Efficient Price)


Residential Aged Care Subsidy: Variable Component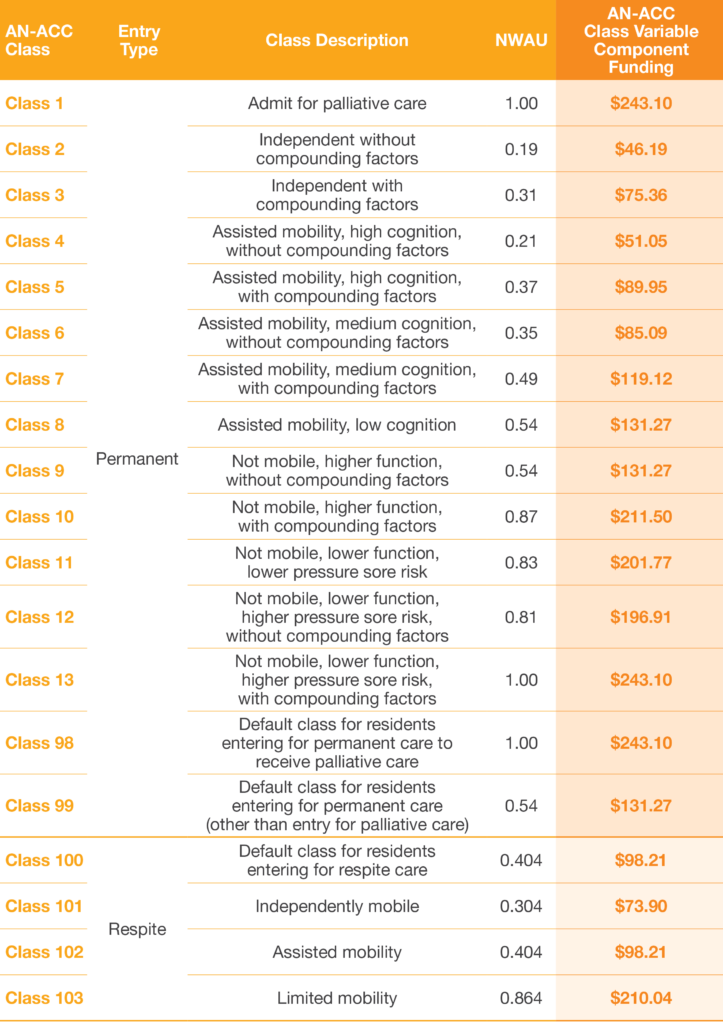 Residential Aged Care Subsidy: Base Care Tariff Fixed Component (Permanent & Respite)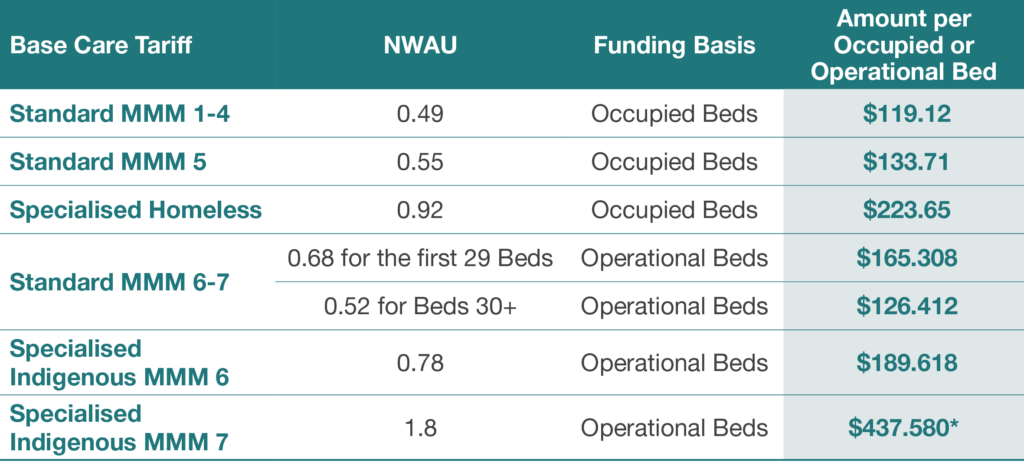 * Please note: As of the publication of this article on 1 July 2023, the Schedule of Supplements and Subsides has listed for Specialised Indigenous MMM7 'Amount per Occupied or Operational Bed' as $437.280. The Schedule's included calculation method, however, results in the figure $437.580. This is the figure we have listed in this table. We have reached out to the Department for confirmation.
AN-ACC Fixed & Variable Funding Totals
So how does all this funding come together? Well, it will depend on whether your Facility's Base Care Tariff (BCT) is funded on an "Occupied" or "Operational" Beds basis.
For Facilities with a BCT funded on an "Occupied Beds" basis, the table below will tell you how much Fixed and Variable funding you will receive each day per occupied bed!
For Facilities with a BCT funded on an "Operational Beds" basis,  the calculation is a little more complex! This is because the fixed funding is calculated independently of the Facility's occupancy. Therefore, the fixed and variable funding per occupied and/or operational bed can change each day. Accordingly, we have not included a "Total Funding" table for these kinds of Facilities. If your Facility has an "Operational Beds" BCT and you'd like some assistance with the calculations, please reach out!