Shadow Assessment Results are now in the My Aged Care Provider Portal!
We have prepared a deep analysis of the Financial Impact of this transition and would love to prepare this for your Organisation – complimentary.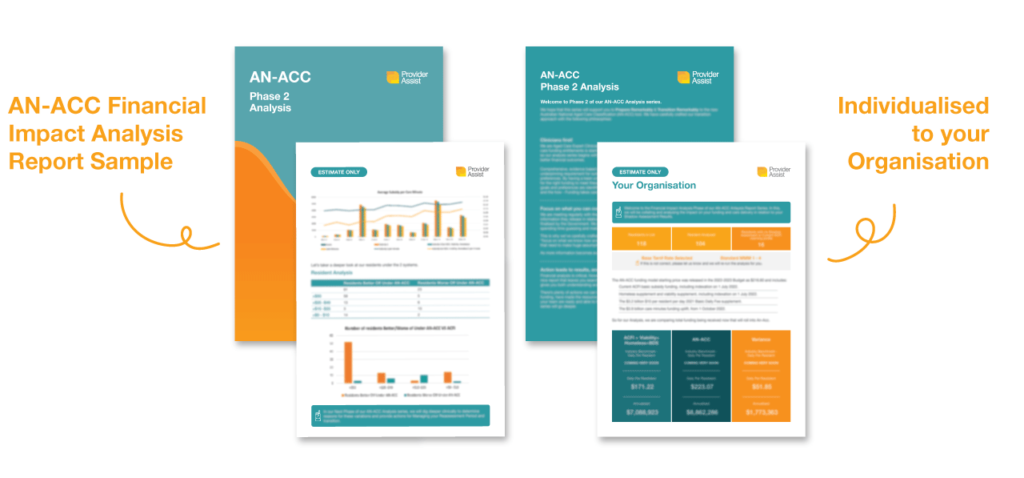 A sample of what you will receive in your complimentary report!
To receive this Report, simply download the classifications from My Aged Care (we believe the options are only word or PDF – either is fine, both is even better! Alternatively, reach out and we can provide a quick guide to downloading the information) and send through to team@providerassist.com.au or your Advisor.