Little Moments; Big Change Impact Competition

Share your impact and ignite change in the industry!
Tell us in 200 words or less how you made an impact on the life of an older person living in care and WIN a $500 Coles Myer voucher to spend on your Christmas lunch or use it to make even more of an impact on your facility!
Click here to share your story!
The best 3 entries will each win the following prize:
Best judged entry: $500 COLES MYER voucher
Second best judged entry: $300 COLES MYER voucher
Third best judged entry: $200 COLES MYER voucher
To enter, tell us in 200 words or less about a time when something you did positively changed the life of an elderly person in the Aged Care Facility at which you work, answering these questions:
WHAT DID YOU DO?
WHAT WAS THE IMPACT?
HOW DO YOU KNOW YOU IMPACTED?
Competition opens Midday on Tuesday 30th October 2018 and ends at Midnight on Sunday 16th December 2018. Winner announced on 17th December 2018!
To get you started, here are some examples of the kinds of impact stories you can tell.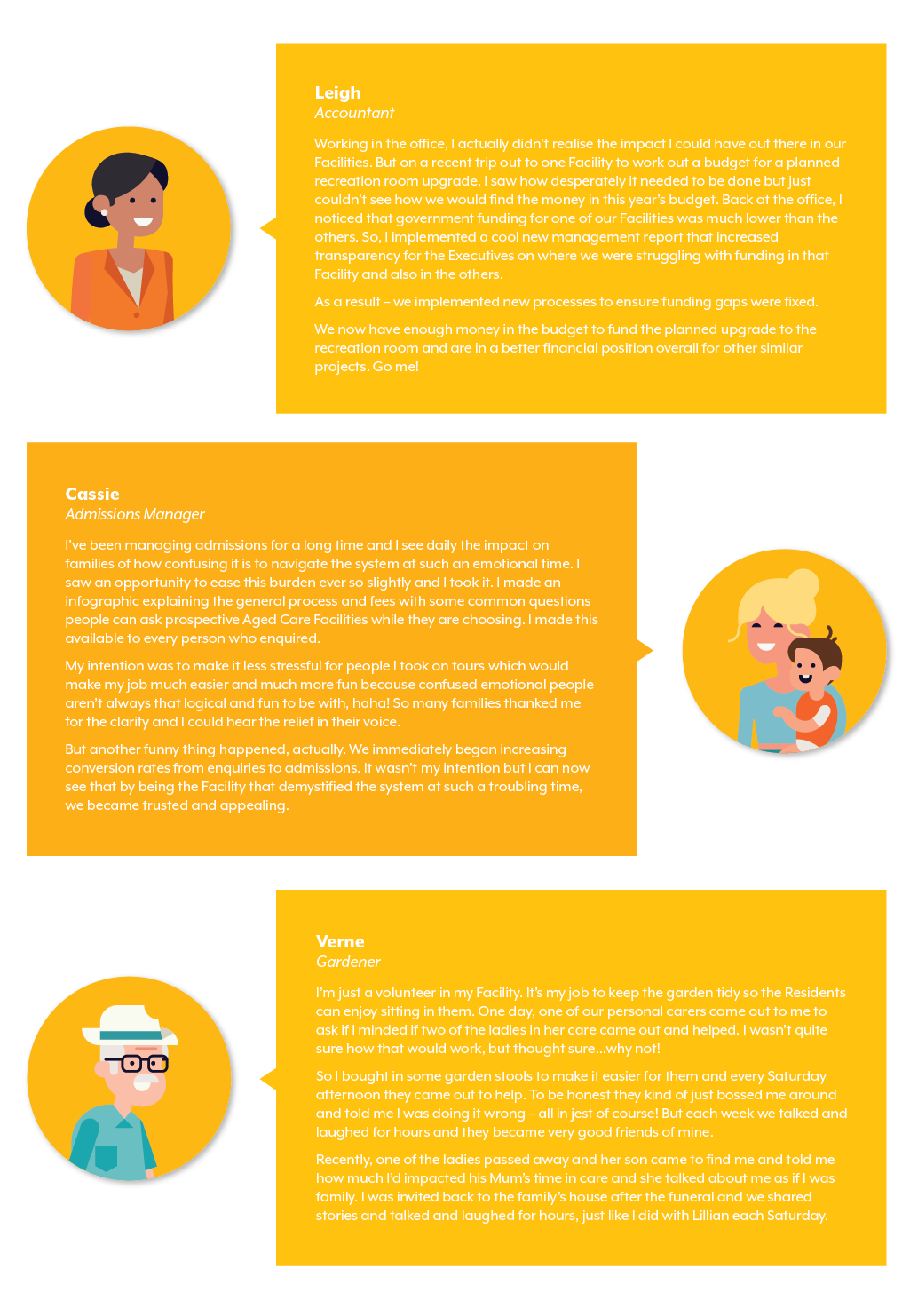 See the terms and conditions here www.providerassist.com.au/little-moments-big-change-terms-conditions.
Join the conversation and share your thoughts below