MYTHS & FACTS UPDATE: IS THE NEW FUNDING TOOL ALMOST HERE?
There continues to be a great deal of discussion and concern in the industry about the presumed timeline of the dissolution of the ACFI tool and the roll out of its replacement. This chatter has left much of the industry in distress about the safety of jobs, the transition to a new funding tool and the perception that we no longer need to focus on learning about ACFI.
In this article we are going to bust some more myths and stick to the facts. For previously busted myths, you can find our original article here from October 2017. On to the current myths and facts, let's explore what the industry is hearing and consider the next steps to take as we prepare to transition into this new phase.
MYTHS
ACFI is dead from 2020
1,000's of ACFI roles will be lost
Why train anyone in ACFI?
FACTS: There is a lot to happen before ACFI can be replaced
The myth that's on everyone's lips – ACFI is dead from 2020. Seems impossible to us, let's take a look at what's happening:
AN-ACC Trial is due for completion mid-2020.
The trial for the proposed assessment framework, the AN-ACC (Australian National Aged Care Classification), has just gone out to tender in July 2019 and will start trial later this year – and is not due for completion until mid-2020. Originally, the AN-ACC was to be trialled at the commencement of July 2019 and conclude mid-2020 (proposed approx. 10 months trial), however, it has now been re-scheduled to take place between late 2019 and June 2020.  You can read more about the Trial here.
Once the trial has been completed, the proposed funding tool will need to be analysed and findings from the Royal Commission recommendations will need to be considered.
Decisions will then need to be made by Government and further consultation with industry.
Once the funding model has been determined and no further changes are required, it will then still need to be legislated.
From here, a roll out plan will need to be developed, including a workforce plan and training of this workforce to become credentialled assessors. The government will also need to update infrastructure and IT systems, including My Aged Care, Aged Care Online Claiming and Provider portals to facilitate the change. A project that has not yet been initiated and will take some time as per previous IT systems and infrastructure updates have (for example, the Medicare payment system overhaul.) We also know from our own software, that software development takes considerable time and investment.
So as you can see, this is no overnight change and to say ACFI will be gone in 2020 seems implausible. Particularly when we consider the history based on previous funding tool reforms, ACFI will be grand-parented as the new tool takes effect, so getting your ACFI right is more important than ever.
WHAT SHOULD MY ORGANISATION DO TO BE PREPARED?
Now's the time focus on ACFI!
Although we know that a new funding tool will eventually replace ACFI, MyVitals tells us on average organisations are underclaiming approximately $1 million pe annum. So it is important to utilise the time whilst the AN-ACC is being trialled to get your house in order so that you are in the best possible position going into a new funding tool. That means claiming all your entitled ACFI now, and right up until the new tool is introduced.
The Resource Utilisation and Classification Study: Report 5 (you can find the report here) details how the new tool will work: from this we discern the importance of facilities being in a great position, claiming all their ACFI entitlements, throughout the transition to a new funding model. As a result, stop-loss measures and a gradual transition over an implementation period have been recommended. These measures include:
A gradual transition to full AN-ACC funding across a 2 year period with ACFI being grandparented through this period for existing residents – so you will benefit from claiming all your entitlements right up until reassessment is required.
The stop-loss measures mean that if your facility is set to be more than 5% worse off under the new tool, you will be eligible for transition funding. So the better shape you're in now, the better shape you'll be in through the transition. Maintaining a solid ACFI function and completing all necessary voluntary reappraisals prior to the transition will be key.
All of the information about the trial is available here.
Here is an estimated timeline we've created, based on the information we currently have. Click on the image to zoom in!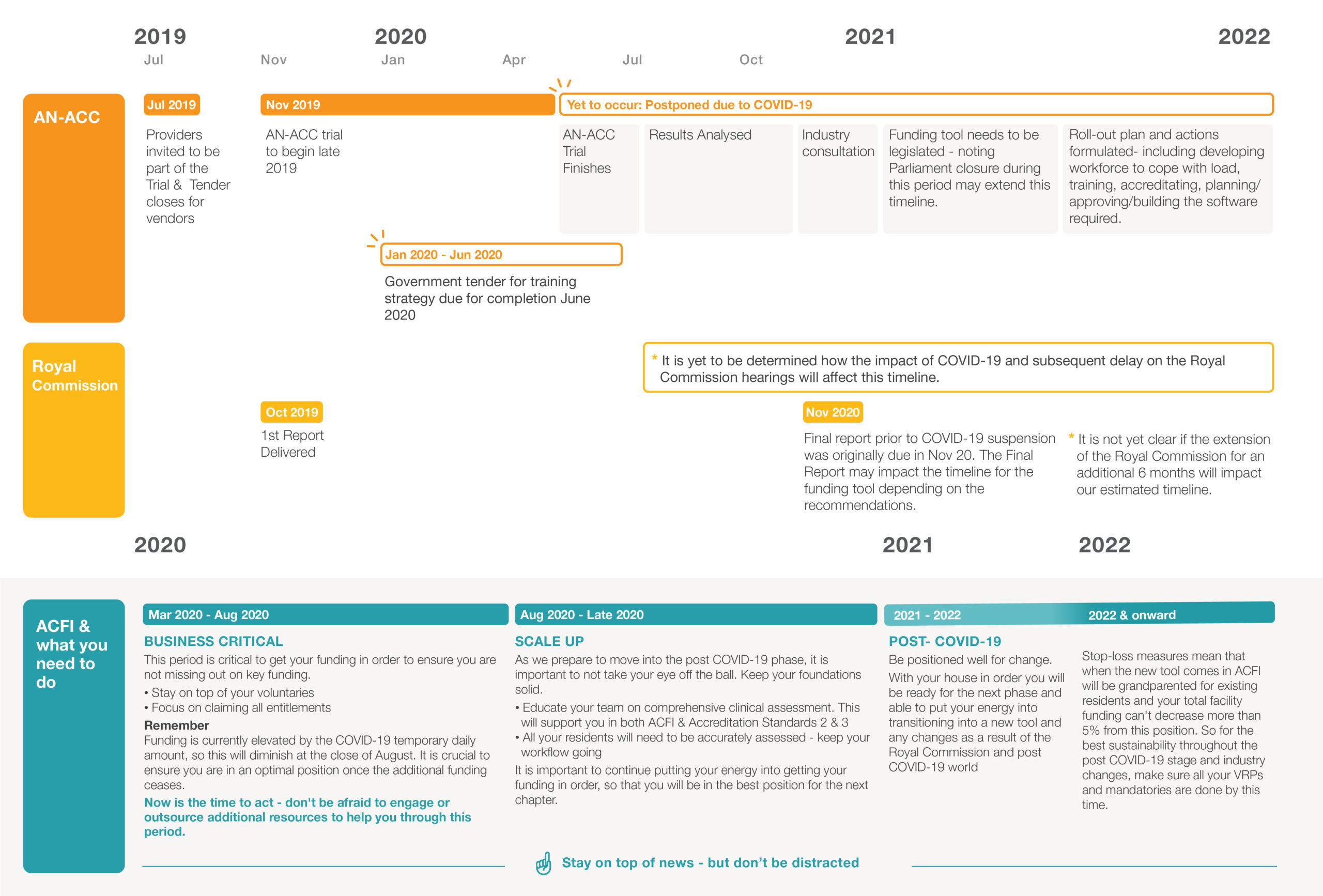 Jacqui Banham – Aged Care Influencer & Co-owner of Provider Assist


Author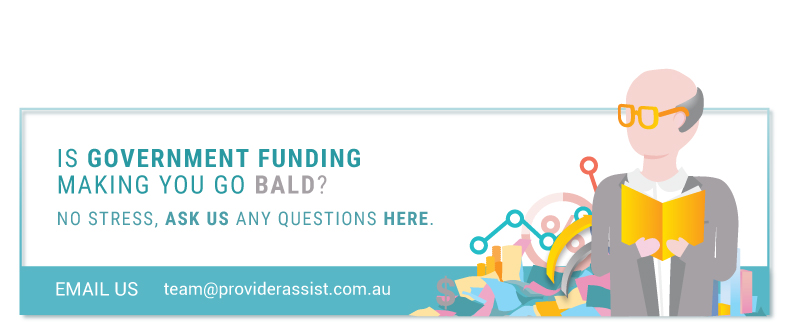 Join the conversation and share your thoughts below