Significant Refurbishment Incentive: Are you Eligible?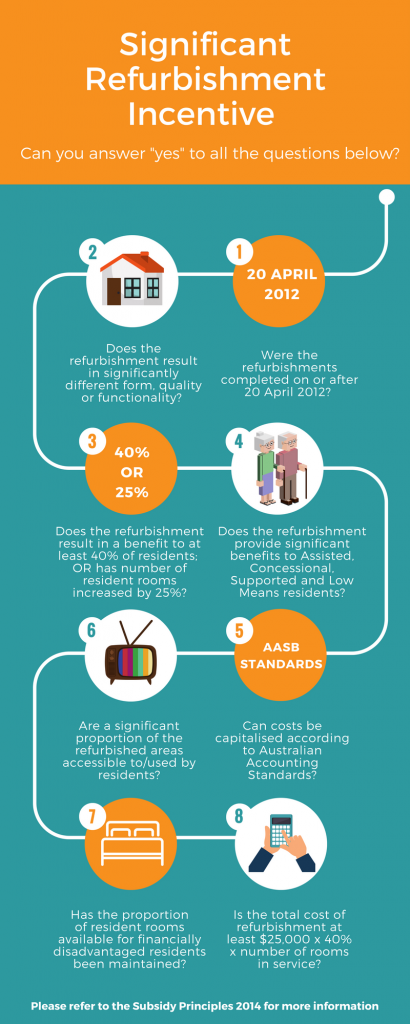 As we all know, the July 2014 reforms brought about a lot of change to our industry; how consumers pay for their accommodation, consumer fees and much more! Included in these changes was the Significant Refurbishment Incentive. This means that approved providers who build or significantly refurbish a residential care service on or after 20 April 2012, are eligible to receive a higher rate of the Accommodation Supplement!
This also means that Residents classified as "Low Means" can be eligible to contribute a higher amount to their accommodation costs than they were previously. Find out more about that in one of our previous articles here.
What does all this translate to? More funding for your facility!
To receive the higher rate, you must meet all the eligibility criteria which you can find in the handy infographic on the right! If you find yourself answering "yes" to all steps in the infographic, your facility is already eligible. Make sure you apply for Significantly Refurbished status now!
If you are considering refurbishing, you can apply for pre-approval, meaning you can confirm your eligibility based on your planned improvements to your facility!
Forms for applying for Significant Refurbished status can be found here.
SHAVIN PERERA – SUPPLEMENT RECOVERY TEAM LEADER


Author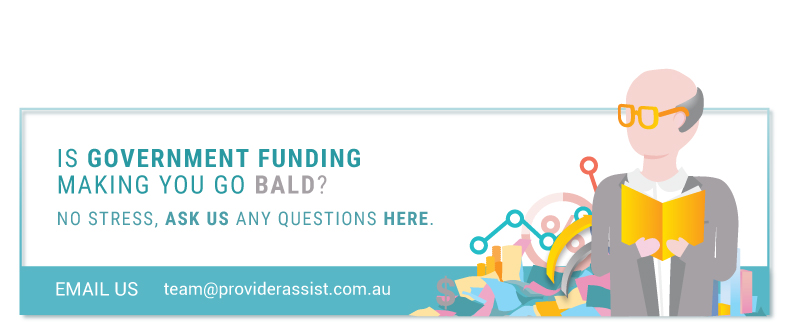 Join the conversation and share your thoughts below