INDUSTRY UPDATE – DECEMBER
Happy New Year, welcome to 2018!
While we all may have slowed down during the festive season that didn't mean things slowed down in the Aged Care industry! This month on the Industry Update – another inquiry into Aged Care, an update on the Resource Utilisation and Classification Study, a little more bad press and a good news story from Illawarra.
Inquiry into the Quality of Care in Residential Aged Care Facilities in Australia
Another inquiry into the Aged Care sector has been announced this month. The Standing Committee on Health, Aged Care and Sport will report on the Quality of Care in Aged Care Facilities. They are tasked to review and report on:
Incidents of mistreatment of Residents and the reporting and response mechanisms and;
The effectiveness of consumer protection agencies and charters for consumer rights and;
The adequacy of consumer protection arrangements for Residents who do not have representatives to help them exercise choice and their rights in care.
For more information on the inquiry click here.
This announcement has prompted concerns in the industry that it may slow down reforms, and that this inquiry is doubling up on research and reporting. After the number of inquiries lately you can understand the concern. Below we've listed the major inquiries, reports and studies into Aged Care recently:
The Tune Report (Aged Care Legislated Review);
Carnell-Paterson Report (Review of National Aged Care Quality Regulatory Processes Report);
The Senate inquiry into Aged Care quality assessment and accreditation;
Residential Resource Utilisation and Classification Study and;
The Aged Care Workforce Strategy Taskforce.
Update on the Residential Resource Utilisation and Classification Study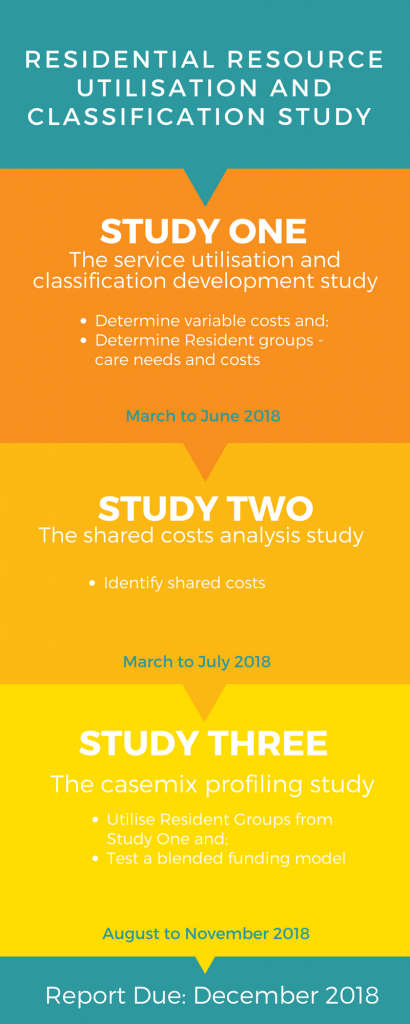 In case you haven't heard about the Residential Resource Utilisation and Classification Study – this is part of the Government's approach to consider options for reform of residential care funding. The aim of the game is to:
Understand the cost drivers and resource use for the provision of care
Develop an equitable and efficient method for allocating funding
We've broken down the study in this handy infographic so you can understand the three-stage approach! The final report is due December 2018 so we're still a long way off implementation of another funding tool!
Visit the department's RUCS webpage for more information here.
More bad press for the Aged Care Industry
The ABC posted an article in December about the mistreatment of Residents in Aged Care Facilities with documents they obtained under the Freedom of Information (FOI) Act. The article details incidents relating to excess water temperature and wound treatment that had been resolved by the Aged Care Complaints Commissioner in 2016-17. The discussion of staffing ratios also popped up in this article. The Productivity Commission noted in their 2011 report 'Caring for Older Australians' staffing ratios very attractive at the surface level but are a 'blunt' instrument in ensuring quality care is provided. As we stated in our September Industry Update we recommend measuring care outcomes more effectively and reporting on those to ensure that Remarkable quality of care is provided Australia-wide.
IRT Academy Offers Job Prospects in Aged Care
IRT Academy recently graduated eleven year 11 and 12 students with a Certificate III in Individual Support. This is part of their Government-funded School-Based Apprentice and Traineeship (SBAT) Program that offers the chance for the year 11 and 12's to contribute to their HSC credit, as well as increase their job prospects. IRT Academy has access to the IRT Group centres to provide hands-on industry experience, and potentially offer jobs for the lucky grads! In an area that has high youth unemployment (12.9% as at June 2017 – click here for the source) this is a great initiative to improve employment opportunities and channel more young people into the industry!
For more information about IRT Academy visit: http://www.irtcollege.org.au/
Read about this further on the Aged Care Guide website here.
KELLY FAWCETT – INDUSTRY & ECONOMIC SPECIALIST


Author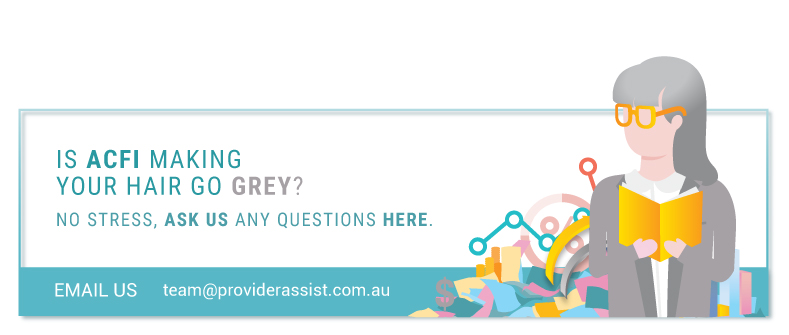 Join the conversation and share your thoughts below