Review of the Aged Care Funding Instrument Report
On the 19th of October came the next step in the Aged Care funding review process, which was the release of a new report into Aged Care funding. The Review of the Aged Care Funding Instrument Report (R- ACFI) has conducted a comprehensive review of ACFI with numerous recommendations, including removing redundancies in claiming and enhancing the tool to give it further longevity. Presenting a number of options to redesign the current ACFI system, there is no doubt this report will generate lots of discussion and speculation about what is happening to ACFI over the coming weeks. ACSA's Release and short summary on the review can be found here.
Without delving into the recommendations (which are numerous), the facts remain:
– This document is a report only, just as the University of Wollongong's report, that recommended 5 funding options.
– As we know, this review is huge and will take a number of years before anything can be implemented. There will be a staged approach for whichever option or report is going to be implemented. Whether any part of it or its entirety comes to fruition, it is for the government and our industry bodies to decide and lots of work will need to go into moving this forward. This will all take time.
At this stage, the Government has not made a statement about the report or whether it will be implemented. The Minister for Aged Care, Ken Wyatt, has stated no decisions have been made.
In the meantime, like with any change like this, the best thing we can all do is stay calm and take action. We are in a position to be proactive and ensure you are receiving all your funding entitlements in the meantime.
Here are 3 tips to steer you in the right direction:
1. Don't panic, be proactive.
2. Get your house in order by ensuring you are receiving your entitled ACFI income for all your residents, particularly those who are sitting in your voluntary reappraisal pool.
3. As is the case with all changes to the funding instruments, all claims made prior to the commencement of the new tool will be grand parented. This means that now is the time to act and ensure that you are receiving your entitled funding with the current ACFI tool.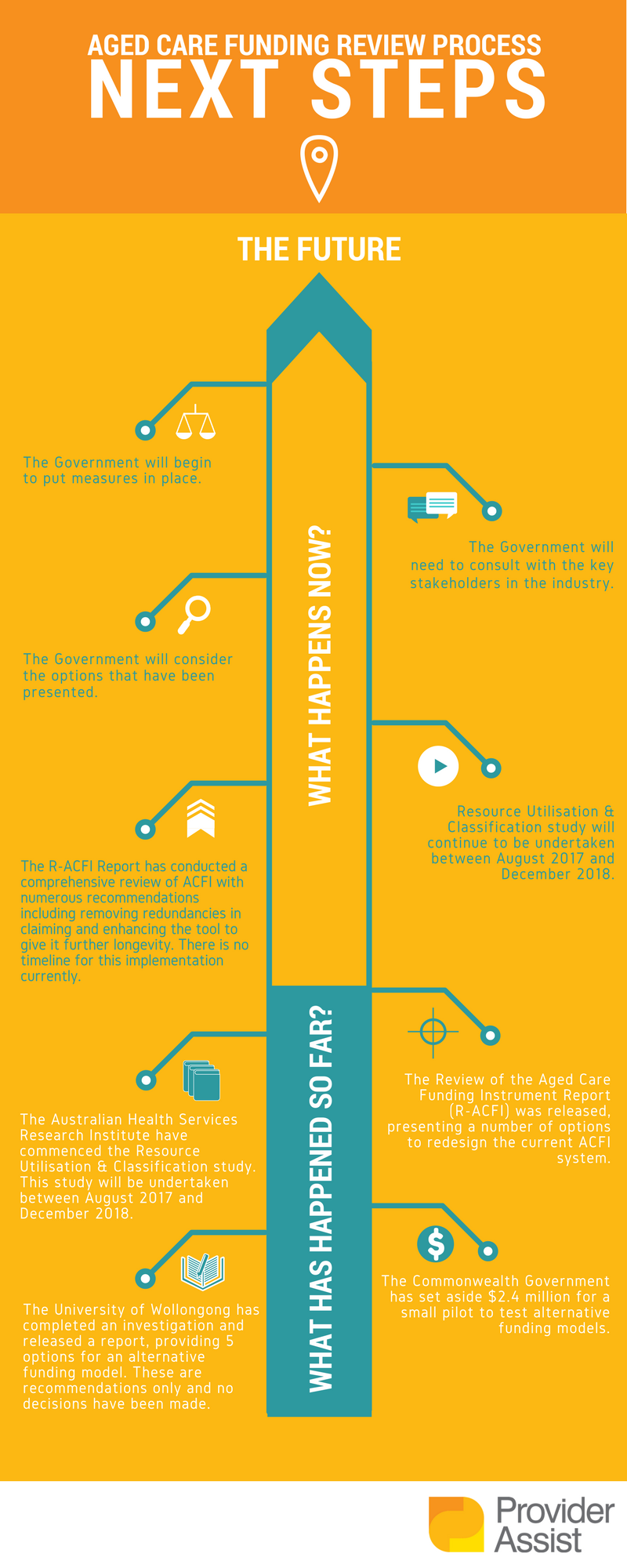 Jacqui Banham – Partner, ACFI & Clinical Services


Author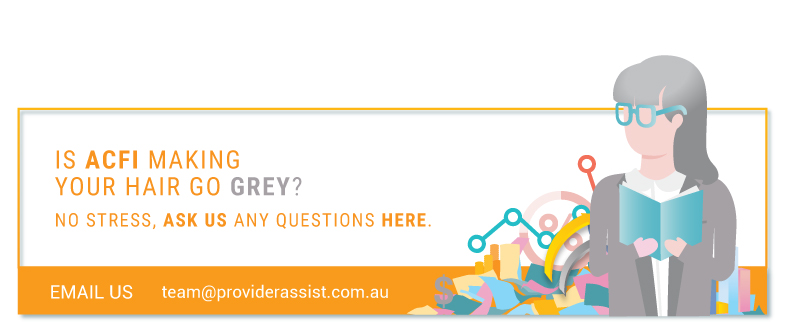 Join the conversation and share your thoughts below