Question: "What if we can't provide a 4a or 4b treatment because my facility is in lockdown?'
One question we often get asked is "what if we can't provide a 4a or 4b treatment because my facility is in lockdown?'. It's a great question, so we went to the DoH for the answer.
We asked: Given the amount of facilities that have been in lockdown due to influenza and gastro outbreaks, what would the potential outcomes or risk be on review if some treatments were not conducted during this period, if it could be evidenced that the facility was in fact, in lockdown? Especially in the case that a vast majority of ACFI Question 12 items 4a and 4b treatments are conducted by external contractors who visit different facilities.
DoH responded: For auditing purposes, in circumstances where review officers have identified omissions of pain management and complex pain management procedures in a treatment record under ACFI 12 items 4a and 4b, consideration would be given to the reason for these omissions when reviewing this question. If a claim was reviewed by a departmental officer you may be asked to explain, or show evidence for the reason why the record is incomplete and that the treatment was a 'usual' care need at the time of a care recipient's appraisal.
That is, if an individual care recipient is unable to receive or be provided with a specified pain management activity, the reason for this should be clearly identified by the health professional who was unable to undertake the directive for the procedure. You may wish to ensure this is documented at the time as reviews can be undertaken of any ACFI claims and therefore dates of evidence being considered may be from a time where an 'external contractor', that is, the health professional is now no longer engaged at the service or cannot remember the occasion.
For more information on what is involved in a validation, industry validation trends and tips for a positive validation experience, see our article series, beginning with Aged Care Industry Validation Trends and Tips.
For a more detailed look at the ACFI Validation process and how to ensure a positive experience, view our education series ACFI Uncovered, and the segment on The ACFI Validation Experience. The entire ACFI Uncovered course is available for a comprehensive look at the basic and complex aspects of ACFI. See our online store here.
Jacqui Banham – Partner, ACFI & Clinical Services


Author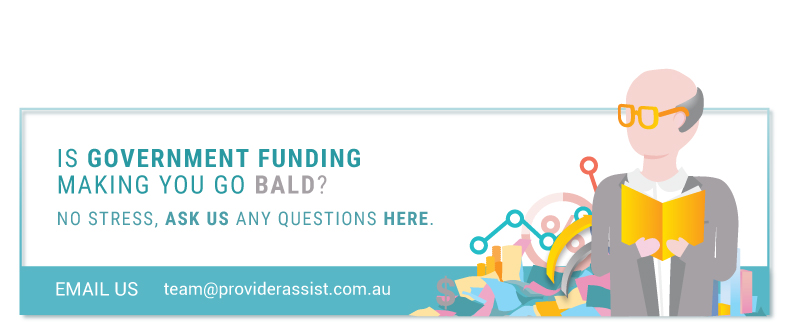 Join the conversation and share your thoughts below